Webinar: Exprivia Threat Intelligence Report 2Q2022
14 luglio 2022 - 11:00am | Central European Time
Data: giovedì, 14 luglio 2022
Inizio: 11:00am CET
Durata: 1 ora e 55 minuti
Lingua: italiano


Registrati gratuitamente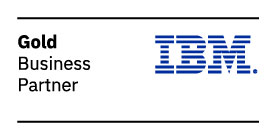 Webinar: Exprivia Threat Intelligence Report 2Q 2022
A gennaio 2020 Exprivia costituisce l'Osservatorio sul CyberCrime, che raccoglie analizza e mette a disposizione i dati rilevati su attacchi, incidenti e violazioni privacy a beneficio di chi lavora nel mondo della CyberSecurity.
Il risultato di questo studio e analisi viene reso pubblico attraverso il Threat Intelligence Report di Exprivia redatto con cadenza trimestrale.
Exprivia ti invita a partecipare al webinar dal titolo "Exprivia Threat Intelligence Report 2Q 2022" previsto il 14 luglio alle ore 11:00, finalizzato a presentare:
lo stato della sicurezza informatica in Italia;
i dati di aggiornamento del secondo trimestre 2022;
la strategia Zero Trust.
Partecipando al nostro webinar potrai:
assistere alla presentazione dei dati raccolti e analizzati
ascoltare gli esperti dell'Osservatorio CyberSecurity Exprivia
ascoltare gli interventi dei nostri ospiti, esperti nel settore della sicurezza informatica
Agenda:
11:00 – 11:05


Benvenuto e introduzione
Micaela Petruzzelli, Business Analyst – Exprivia

11:05 – 11:15


Executive Summary
Domenico Raguseo, Responsabile Digital Factory CyberSecurity – Exprivia

11:15 – 11:30


Threat Intelligence Report 2Q 2022: attacchi, incidenti e violazioni privacy
Rosita Galiandro, Responsabile Osservatorio di CyberSecurity – Exprivia

11:30 – 11:45


The Role of the Italian Cyber Ecosystem in the Global CyberSecurity Stability
Andrea Carnimeo, Direttore Tecnico Superiore della Polizia di Stato – Compartimento di Polizia Postale e delle Comunicazioni Puglia

11:45 – 12:00


Il ruolo del CISO nella gestione aziendale del Rischio Cyber
Carlo Brezigia, Senior Cyber Security Advisor – Ex CISO Gruppo IntesaSanpaolo

12:00 – 12:55


Tavola rotonda: Zero Trust model
modera Domenico Raguseo, Responsabile Digital Factory CyberSecurity – Exprivia
Marzia D'Argenio, Security Services Sales Manager – IBM
Graziano Specchierla, Information Technology Security Architect – Exprivia

12:55 – 13:00


Q&A e saluti finali
Micaela Petruzzelli
RELATORI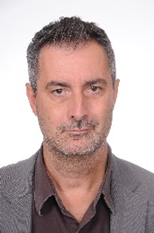 Domenico Raguseo è Responsabile della Unit CyberSecurity del gruppo Exprivia. Precedentemente è stato CTO della divisione IBM Security nel Sud Europa e IBM Master inventor grazie a diversi brevetti e pubblicazioni in varie discipline. Esperto nel campo della cybersecurity in diverse aree è docente universitario, apprezzato speaker, autore e blogger in eventi nazionali ed internazionali.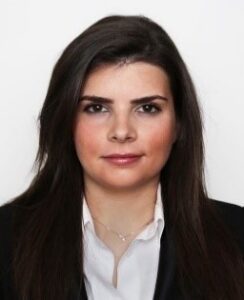 Rosita Galiandro ha conseguito la laurea Magistrale in Sicurezza Informatica presso l'Università di Bari. Attualmente ricopre il ruolo di Responsabile dell'Osservatorio di Cybersecurity di Exprivia S.p.A. Contribuisce alle attività di prevendita, alla progettazione della offerta e collabora in piani di insegnamento sul progetto CyberChallenge.IT e con diverse università e in Academy nell'ambito CyberSecurity.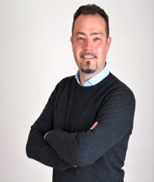 Graziano Specchierla ICT Security Architect nella CyberSecurity Digital Factory di Exprivia, precedentemente Security Architect in IBM Security. È coinvolto nel disegno di soluzioni, sviluppo del business e delivery sulle tematiche di sicurezza orientate principalmente al digital trust, alla gestione degli endpoint, alle implementazioni di soluzioni innovative.
.
Registrati gratuitamente:
Compila il form e inserisci i tuoi dati