The future of 5G for business with Exprivia and Cradlepoint
Connect fixed and temporary offices, vehicles, forces in the field and IoT devices, anywhere.
It's simple.
Secure.
Wireless.
Ask for information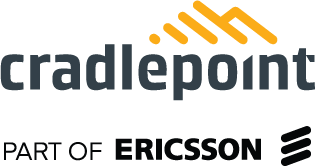 Accelerating digital transformation in companies and public administration by developing 5G applications: this is the goal of the partnership between Exprivia and Cradlepoint, the American company which is part of Ericsson and specialised in wireless edge solutions for LTE and 5G networks.

With evergrowing volumes of data traffic, countless devices connected to the network and an increasingly hybrid workplace for managing resources remotely, Cradlepoint's wireless-edge and edge-computing technologies mean people, objects and places can be connected using LTE and 5G mobile phone networks even in businesses.

This allows Exprivia to offer business application solutions which integrate 5G networks even more extensively. They can be highly customised for different sectors, from Telco & Media to Healthcare, from Automotive to Manufacturing and Logistics, from Public Administration to Insurance and Banking. Furthermore, Exprivia's system integrator skills can make these solutions particularly simple and immediate to use, managing and configuring the devices remotely (Zero Touch Provisioning and Fully Managed approach).
Solutions designed to allow organisations to connect people, places, things
Wireless WANs solve a variety of business network problems, creating new opportunities and laying the foundations for future digital transformations and innovations. Of course, wireless WANs are not a "one size fits all" solution. Cradlepoint's enterprise-class wireless WAN solutions are easy to deploy and adapt to the most common challenges today's organisations must face.

All-in-one connectivity
Primary wireless access for shops, offices or employees working remotely who must be able to count on dedicated routing and high availability, security and centralised management at thousands of locations.

Ensure operational continuity
Use 4G LTE or 5G connectivity for wireless failover to support sites that require critical network uptime and availability, with seamless integration into existing SD-WAN infrastructure.

Connectivity from the first day
4G LTE or 5G ready-to-use wireless connectivity or redundancy when wired lines are not available or are prohibitively expensive.

Shops within shopping centres or temporary locations
Agile and reliable wireless networks for organisations that need to bring their network to a shop or temporary site.

In-vehicle or mobile connectivity
The market-leading all-in-one solutions for emergency services, delivery and other mobile scenarios, which brings the network edge where the work is to be carried out.

Internet of Things
A single solution suitable for different business sectors, from Healthcare to Industry, to view, manage and protect practically everything that can connect to a gateway: cameras, sensors, digital signage and so on.

Private cellular networks
For locations that are not effectively supported by Wi-Fi or public cellular networks, Cradlepoint allows network operators to offer customers a reduced, private 4G or 5G network.