Industry 4.0
Solutions and services devoted to Marketing, Service and Sales Managers
The customer at the centre, with Exprivia and Salesforce
Sales are the driving force behind a company, so they no longer exclusively regard their own department.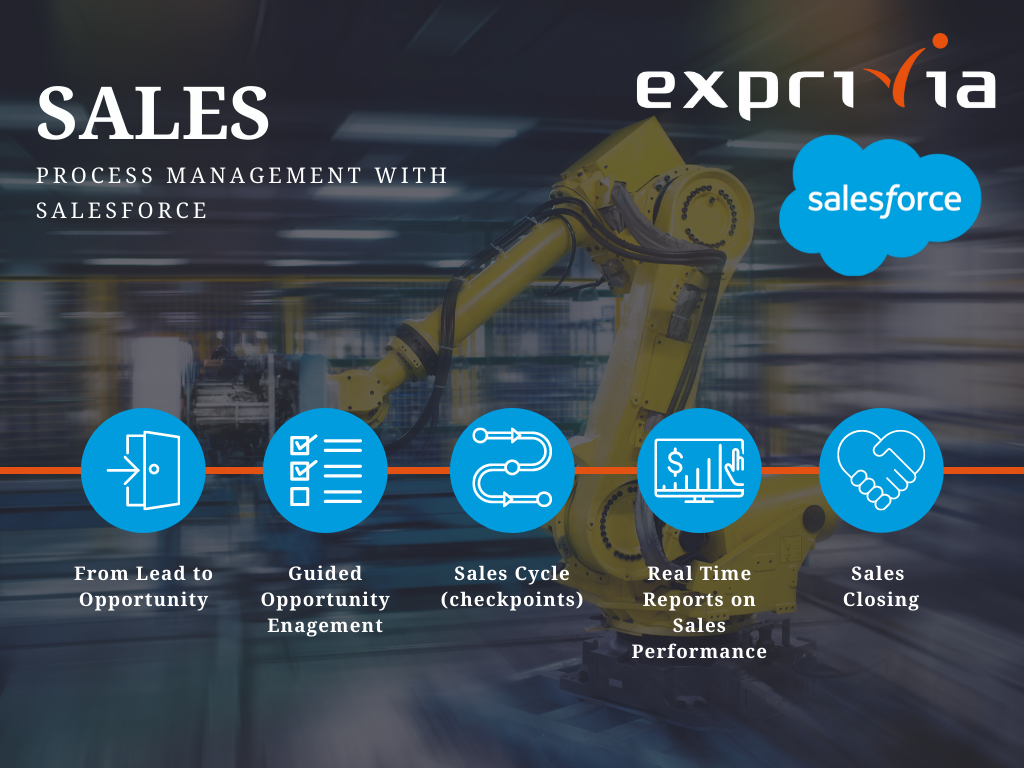 To be successful, a company has to link the Sales department with assistance, with marketing and more, so that it can identify sales opportunities, from lead generation, to the customer, to word of mouth.

With Salesforce Platform you can make the sales process more efficient and improve your customers' experience, because with this CRM solution you can manage:
access to all sales info;
monitoring of sales network performance in real time;
automation of the sales process;
automation of lead generation;
graphic reports in real time.
The analysis and intelligence function of Salesforce ensure advantages in terms of constant monitoring, on any device (fixed or mobile), of the company's state of health in real time to quickly orient go-to-market strategies and speed up the calculation of return on investment, irrespective of your company's size, sector or geographical area
.