Industry 4.0
Solutions and services devoted to Marketing, Service and Sales Managers
Service activities management with Exprivia and Salesforce
One of the most important goals for a company is to be able to provide reliable and prompt technical support, using cutting-edge, user-friendly and powerful software, able to adapt to change to achieve outstanding results in terms of customer satisfaction.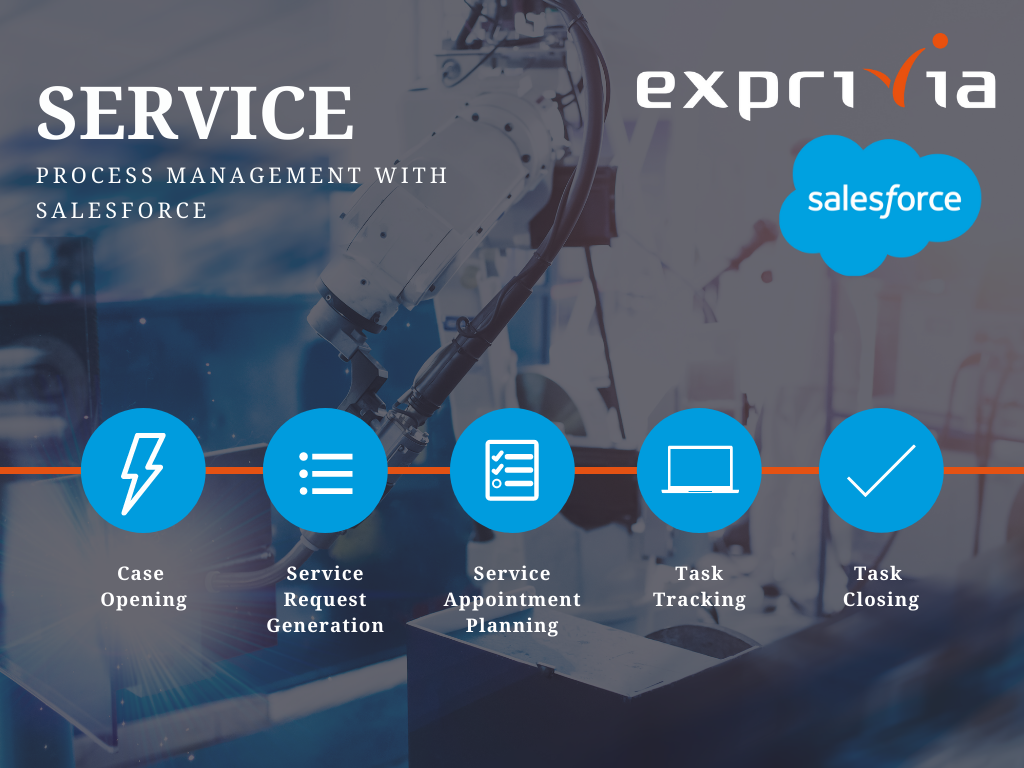 A company knows that strong customer support is a must if you want to be competitive in the market. That means that service teams must be able to manage customer requests on all communication channels and keep those requests organised.

Salesforce Platform offers all of the tools necessary to optimise your teams' activities. You will be able to:
optimise resources on site;
manage request flows;
automate installation process management;
plan staff activities on site and remotely.
The analysis and intelligence functions of Salesforce ensure the advantage of being able to personalise your support to effectively interact with each customer.
.