Industry 4.0
Solutions and services devoted to Marketing, Service and Sales Managers
Exprivia and Salesforce for Marketing 4.0
Innovation increases your competitive edge, but to be competitive in the market, you must be reliable, quick and agile, and that means relying on high performance, innovative and digital tools.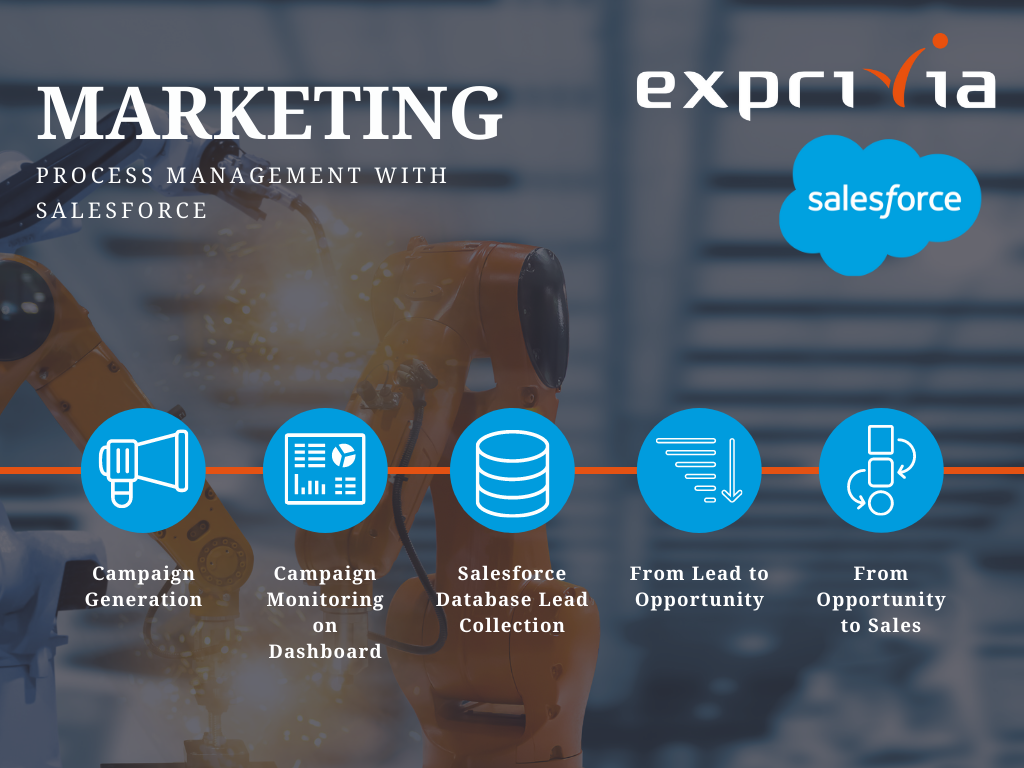 Salesforce Platform offers the right tools to take your company's marketing tools to a higher level, guaranteeing the best for your customers.
With Salesforce Platform you can make the sales process more efficient and improve your customers' experience, because with this CRM solution you can:
plan activities: exploiting the personalisation opportunities offered by artificial intelligence, you can define marketing activities for all kinds of customers, developing them as your company grows and as trends change;
plan publication of online content;
create communication material;
conduct market analyses and spread its message: with the data at our disposal, you can get to know your customers and offer them the experiences they desire, with more effective messages;
use the platform on any device (mobile and fixed);
update the dashboard in real time.
The analysis and intelligence functions of Salesforce ensure advantages in terms of customer profiling based on purchases made, guaranteeing speedy management of follow-up actions on lead generation and online purchasing cycles. With Salesforce, you can build more efficient relations thanks to integrated experiences, from e-mails to e-commerce, social media and customer care, with a multi-channel approach.